The Wild Flower Tree House Cabin
This brand new cabin was designed with all the luxuries and comfort so that you and that special someone will enjoy the most wonderful time together.
Whether you're looking for a honeymoon cabin, anniversary weekend, a Missouri vacation spot, or just a reason to spend a few days with the love of your life, the Wildflower cabin is an excellent choice.
During the day, you'll find all kinds of activities available, such as Hiking trails, kayaking or canoeing the North Fork River, visiting the Ozarks Grist Mills, bird-watching, or visiting the Missouri local attractions.  You might also enjoy star gazing during the gorgeous Missouri starlit evenings. You might even consider scheduling a therapeutic massage.
Then return in the evening and enjoy sitting on the deck overlooking the North Fork river. Enjoy a cozy fireplace and whirlpool tub. This cabin also has a fully equipped kitchen, air conditioning, and many other comforts to make this a very special time for you both.
The Wildflower is open all year round!
Click HERE for all Lodging & Rates
Treehouse Cabins at River of Life Farm
1746 River of Life Drive ~ Dora, MO 65637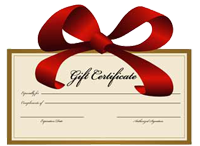 Purchase a Gift Certificate
Rates:
$259 per day for 2 people
(Prices do not include MO sales tax)
NOTE:  All online reservations require
a 2 night minimum stay.
If you desire 1 night lodging only,
please call for availability.
Note:
ALL cabins have a Charcoal BBQ.
Please bring your own charcoal and lighter fluid.
ALL cabins have full kitchens with eating accessories.
Please bring your own paper products if desired.
ALL cabins have towels, bedding & extra blankets.
Bathrooms are stocked with paper.
NO PETS Please. See our policies.
Reservations:
A deposit of one nights lodging, or one-half of
the total lodging amount
(whichever is larger), is required.
This can be secured by credit card,
or by personal check.
Cancellation Policy: 
If the reservation is cancelled 30 days prior to arrival,
the deposit will be refunded less a $25. or 5% of deposit; which ever is greater.
No refund if cancelled less than 30 days in advance
(unless the accommodations can be re-booked to another party)
Check in & Departure Time:
Official time for check in is 3 p.m.
unless your cabin is clean & ready before then.
Checkout is 11 a.m. unless there is not a check in party
waiting for the cabin.
In this case we will work to give an extended check out
Visit our Policies Page