Missouri Float trips Available Year-Round!
Enjoy Missouri Canoeing, Missouri Kayaking, or Rafting. Treehouse Cabins offers Kayak, Raft and Canoe rentals.
With the Spring fed North Fork River being the 8th largest spring system in the State of Missouri, you'll enjoy hours of Missouri floating.
Treehouse Cabins is located at the heart of the North Fork River, known as the "Falls" (a rock ledge 2-3 feet high - The Falls borders our property). It is the finest in Missouri canoeing, kayaking, and rafting. We are the place for quality canoe, raft, or kayak rentals.
The North Fork River has its upper reaches in the Mark Twain National Forest, and has a relatively constant flow from the many springs that feed it. Being spring fed the North Fork is crystal clear, making for some excellent observations of the aquatic life living in the river.
In normal water the river rates class I in most places, and class II in others, and makes a pleasant float for all family members and is considered a prime river for Missouri canoeing or Missouri rafting.
Check out our Summer Schedule and Rates below. Extended trips and other options are available. Please call Treehouse Cabins to help you plan the trip that's right for you.
River of Life Farm LLC is permitted through the U.S. Forest Service as a licensed outfitter.
Summer Schedule

DISTANCE
FLOAT TIME
DEPARTURE
PICKUP



WEEKDAYS

*Twin Bridges to THC*
12 miles
5-6 hours
10:00 am
Arrive at THC
 Hammond to THC
 7 miles
3-4 hours
10:00 am
 Arrive at THC
SATURDAYS
*Twin Bridges to THC*
12 miles
5-6 hours
10:00 am
Arrive at THC
 Hammond to THC
7 miles
3-4 hours
10:00 am
Arrive at THC
SUNDAYS
Hammond to THC
7 miles
3-4 hours
10:00 am
Arrive at THC
*Must have at least two boats to do a shuttle to Twin Bridges



Canoe

$48 per day for 2 persons (must have at least 2)

Kayak

$36/person/day
(seats only 1 person)*

Raft (6 person)

$140/day
(6 person maximum)
Private
Canoe or Kayak Haul
(by prior arrangement only)

$48 per canoe per trip *
$36 per kayak per trip *
*if other boats are going to the same destination

(Children 11 and under float free with 2 adults)

* $10 shuttle surcharge if only one person being shuttled

(All Prices are plus MO sales tax)
Important Safety Tips
DO NOT take a child through who is not wearing a life jacket or who is fastened into a chair, such as a child seat.
DO NOT drink excessive alcohol while canoeing. There is a direct correlation between blood alcohol content and accidents
on the river.
DO NOT put your fingers over the edge of the canoe, as if you brush aside a rock you can do severe damage to your fingers.
DO NOT have expensive items laying loose in the canoe. They should be in a Dry Bag that floats, and be fastened to the canoe.
* Equal opportunity service provider
---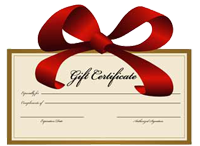 Purchase Gift Certificates
(Please note: you will be redirected to River of Life Farm Website to purchase Gift Certificates)
Check out all our Lodging options and Rates
Click HERE for Online Reservations or Call today to make your Reservations
Treehouse Cabins at River of Life Farm
1746 River of Life Drive
Dora, MO 65637
417-261-7777