The North Fork River Chalet
Experience the sunrise from your deck for a morning you won't soon forget. The Chalet is a two story bungalow with 2 full baths, 2 1/2 bedrooms, and a fully equipped kitchen. Enjoy the tranquil view from the large balcony overlooking the Falls of the North Fork River.
The Chalet kitchen is spacious, complete, and modernly equipped. Everything from pots, pans, and flatware is included for your cooking convenience. The stove, microwave oven, and refrigerator make cooking as easy as it is at home.
Enjoy the amazing view of the Falls, and the North Fork River from your perch on the deck. Enjoy a great conversation with family or friends while you sit at the table and chairs on the deck, with the stars to light your evening and the sound of the river in the background.
The Chalet's living room is spacious and spectacular with its double doors leading to the private deck. The sleeper sofa makes this room versatile. The Chalet can comfortably sleep up to 10 people, in the privacy of the beautiful Ozark Wilderness. It has 3 queen beds, 1 full size, and 1 queen sleeper sofa.
It's the perfect Missouri trout lodge for your trout fishing or family vacation. Check out the many attractions in and around River of Life Farm. You might want to do some hiking or plan a float trip on the North Fork River.
Click HERE for all Lodging & Rates
Treehouse Cabins at River of Life Farm
1746 River of Life Drive ~ Dora, MO 65637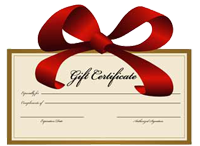 Purchase a Gift Certificate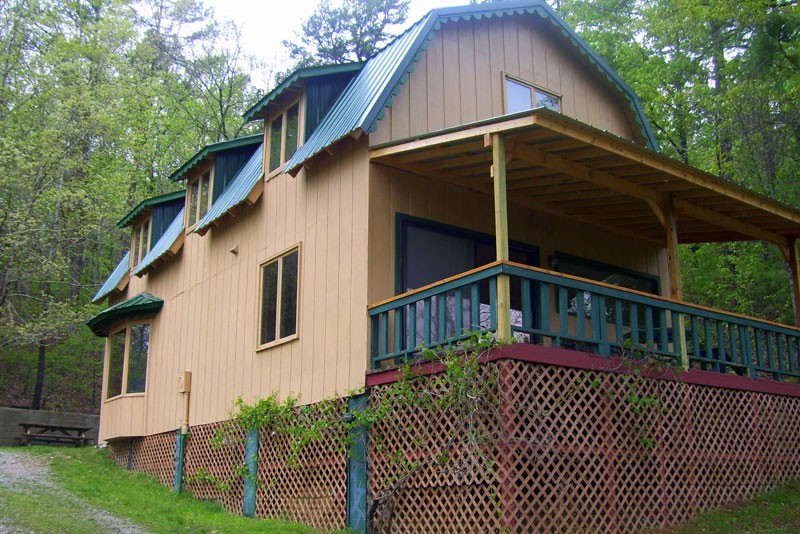 Rates:
$299 per day for the first 6 people
Maximum Occupancy 10
$25 per each additional adult.
$10 per each child 5-11 years.
Minimum occupancy rates apply 
on weekends and holidays (6).
(Prices do not include MO sales tax)
NOTE:  All online reservations require
a 2 night minimum stay. 
If you desire 1 night lodging only,
please call for availability.
Note:
ALL cabins have a Charcoal BBQ.
Please bring your own charcoal and lighter fluid.
ALL cabins have full kitchens with eating accessories.
Please bring your own paper products if desired.
ALL cabins have towels, bedding & extra blankets.
Bathrooms are stocked with paper.
NO PETS Please. See our policies.
Reservations:
A deposit of one nights lodging, or one-half of
the total lodging amount
(whichever is larger), is required.
This can be secured by credit card,
or by personal check.
Cancellation Policy: 
If the reservation is cancelled 30 days prior to arrival,
the deposit will be refunded less a $25. or 5% of deposit; which ever is greater.
No refund if cancelled less than 30 days in advance
(unless the accommodations can be re-booked to another party)
Check in & Departure Time:
Official time for check in is 3 p.m.
unless your cabin is clean & ready before then.
Checkout is 11 a.m. unless there is not a check in party
waiting for the cabin.
In this case we will work to give an extended check out
Visit our Policies Page