Missouri Therapeutic Massage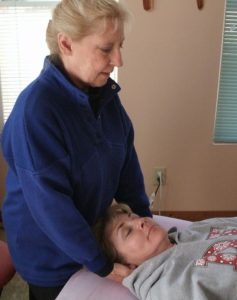 Missouri Therapeutic Massage
Treehouse Cabins is pleased to offer a wonderful rejuvenating massage that will be sure to bring you relaxation.
Picture yourself on the deck of one of our luxurious treehouse cabins with the sounds of the North Fork river in the background as you enjoy Linda's natural touch with a fabulous massage.
Linda's knowledge and expertise in therapeutic massage has earned her high rankings and great testimonials among our guests.
2 Hrs. of Massage – $170
1-1/2 Hrs. of Massage – $125
1 Hr. of Massage – $90
When you make your cabin reservation, be sure to schedule a therapeutic massage at the same time by calling:
Linda Stoffel 417-712-1123
Linda accepts cash or check payment only.
Missouri Treehouse Cabins is located near Springfield Missouri, Branson Missouri and only about an hour's drive from Mountain Home, Arkansas.  Visit our Directions page for details.